Fields Disability has a proven track record of winning. When you are disabled and unable to work, the law firm you hire can make all the difference in whether you will win your case.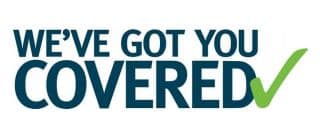 Here are just a few examples of our disability appeal case wins against Cigna.

$175,000 – Alexander – Lakeville, MN
Fields Law Firm represented a brilliant and kind man who formerly worked for Delta as a Duty Manager. He suffered a back injury on the job in 2012 and required surgery. Years later, he required additional surgery to his back. The workers' compensation insurer paid for his additional surgery. However, there was a problem with the hardware that was placed during his second surgery, so he had to undergo a revision surgery. Unfortunately, there was another complication with his hardware and he had to undergo a third back surgery. He underwent three back surgeries in less than 15 months. The workers' compensation insurer paid for each of these surgeries.
Sadly, about two weeks after his last surgery, our client developed a blood clot and died. Our client's surgeon stated that his death was completely attributable to his multiple surgical procedures, which were required secondary to his work injury. The doctor explained that individuals recovering from surgery has a high likelihood of developing blood clots, which is what our client died from.
Our client left behind a wife and adult children. Since our client's doctor support that his death was related to his work injury, we were able to represent his widow in a dependency claim. We brought claims for ten years of wage loss benefits plus the cost of funeral/burial expenses.
The insurance company disputed that his death was related to his work injury, without having any evidence to the contrary. We prepared the case for trial.
Several weeks before the trial, the worker's compensation insurer expressed interest in settling the case. Since we were quite confident heading into trial, we took a very firm position in settlement discussions and we were able to secure a $175,000 settlement for our client's widow.

$125,000 – Denise – New Munich, MN
An assembly line worker fell at work. She fell hard on both knees and her pain forced her to stop work. Her doctors found that she had torn her meniscus in both knees and recommended surgery. She filed for workers compensation and was awarded temporary benefits. Worried that her benefits would run out and put her livelihood in jeopardy, she contacted Fields Law Firm for help with her claim. The attorneys at Fields Law acted quickly and obtained medical records from all of our clients doctors. Fields attorneys also filed a claim petition with the Minnesota Department of labor. Armed with a strong medical record, the attorneys at Fields Law negotiated a $125,000 lump-sum settlement for our client during preparations for a hearing. Our client was overjoyed. With the settlement check, she able to pay off her mortgage and cover all of her medical bills.

$110,000 – Michael – Buffalo
A concrete finisher experienced numbness in a toe on his left foot. While at work, he suddenly had shooting pain down his left leg and a very sharp pain in his back. The pain was too much and he was forced to stop working. His employer was a small concrete business and did not have any reporting procedure for work-injuries, or any insurance policy for work-injuries.
Worried about his lost income and mounting medical bills, he contacted Fields Law Firm for help with a workers compensation case. Fields attorneys snapped into action, filing a claim petition with the Minnesota Department of Labor and contacting all of our client's doctors for records. Fields Law attorneys kept our client informed every step of the way while they gathered records and built a strong case for our client. During preparation for a hearing, Fields Law attorneys negotiated a $110,000 lump-sum settlement. Our client was able to cover his medical costs, and re-gain lost wages. Our client was pleased with the professional representation from Fields Law Firm and is happy to move forward with his life.

$100,000 – Allison – Big Lake, MN
A Minnesota retail sales associate injured her knee while working in 2015. She received workers compensation benefits including wage loss and payment of medical bills for the first two years. Unfortunately, when she had to undergo an unrelated medical procedure that temporarily stopped her from receiving medical care for her work injury the workers' compensation insurance company started denying payment for various benefits. Concerned, she contacted Fields Law Firm for help.
When the insurance company discontinued her wage benefits and filed to cease her job search and placement benefits, Attorney Sanford jumped into action. We successfully argued to continue our client's job search and retraining benefits. Attorney Sanford also successfully argued for an Order to reinstate wage loss benefits after she recovered from her unrelated medical procedure. After wage benefits were reinstated, Attorney Sanford negotiated a lump sum settlement of $100,000 for our client's wage and vocational benefits. He was also able to successfully keep medical benefits open so her knee surgery and follow up care would also be paid for by the insurer.

$100,000 – Samuel – Sartell, MN
A weld polisher was rotating a thousand pound tank at work when he felt a twinge in his back. He went home from work and the pain only got worse. His doctor told him he had a herniated disc and would be unable to return to work. He received a monthly benefit from his employer's workers compensation insurer. Eventually, the insurance company wanted him to return to work, but his pain was still too much.
Frustrated that the insurance company was not listening to his symptoms, he contacted Fields Law Firm for help. Our attorneys jumped into action, contacting the insurance company and our client's doctors for records. Fields Attorneys filed a claim with the Department of Labor, and the insurance company agreed to mediate the dispute. Our attorneys were able to aggressively negotiate a $100,000 settlement. Our client was pleased with the settlement amount, and happy with the professional advocacy from Fields Law Firm.
OUR STRENGTH ON YOUR CASE®
SETTLEMENTS AND RECOVERIES IN ALL CASES DEPEND ON SPECIFIC FACTUAL AND LEGAL CIRCUMSTANCES WHICH ARE UNIQUE TO EACH CLIENT'S CASE. PAST CASE RESULTS ARE NOT A GUARANTEE OR PREDICTION OF SIMILAR RESULTS IN FUTURE CASES WHICH THE FIELDS LAW FIRM AND ITS LAWYERS MAY UNDERTAKE.