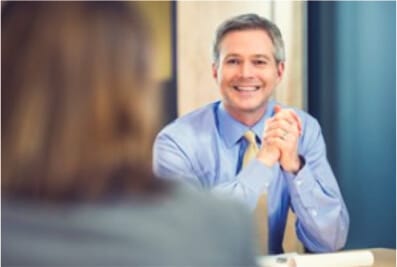 What sets us apart:
Fields Disability has a proven track record of winning. When you are disabled and unable to work, the law firm you hire can make all the difference in whether you will win your case.
See what our clients say about us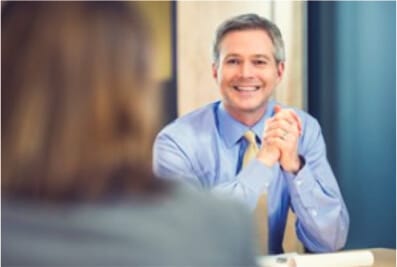 Insurance companies are not named in our lawsuit results due to confidentiality agreements. Please contact us for more information regarding our litigation experience with specific disability insurance companies
Here are just a few of our lawsuit wins for our clients around the United States.

Bank Teller - Pittston, PA
CRPS
"A woman from Pennsylvania who worked as a bank teller suffered from severe and chronic pain as a result of Chronic Regional Pain Syndrome. This left her unable to perform any work as she would be completely incapacitated by her pain and the side effects from the heavy narcotics used to manage her pain. Liberty Mutual, her long-term disability insurer, denied her claim, asserting that a reviewing doctor concluded that she had the ability to perform the duties of her job.
Clearly unable to work and not sure of how to fight the insurance company, she reached out to Fields Disability. Her attorney at Fields went right to work reviewing the entire file from the insurance company and the report from the insurance company's doctor. After completing his review, her attorney developed a winning strategy for her appeal. He updated medical records and obtained statements from multiple doctors the client had treated with. With the updated records and reports, he then drafted an appeal which highlighted her condition and how it prevented her from working. The insurance company reversed their decision and reinstated the client's monthly benefits. The client was so thankful to get her benefits back."

Welder - Perkinston, MS
Transient Cerebral Ischemia, Diverticulitis, Narcolepsy, Chronic Back Pain, Sciatica, Glaucoma, Blurred Vision
"A welder from Massachusetts worked for 17 years before he had to stop due to Transient Cerebral Ischemia, diverticulitis, narcolepsy, chronic back pain, sciatica, glaucoma, and blurred vision. The individual applied for long-term disability benefits, but Prudential wrote to the claimant and stated that he had no provided any restrictions or limitations that would preclude him from returning to work as a welder. Prudential stated that since he failed to be disabled through the Elimination Period, he was not eligible for benefits. The welder decided to appeal this determination without legal representation, and Prudential denied his appeal for benefits.
After receiving the denial of his appeal, he contacted the attorneys at Fields Disability to assist him in his appeal. The attorneys at Fields Disability contacted our client's doctors to compile reports of all of his symptoms and treatments and submitted a comprehensive appeal to Prudential. After receiving Fields Disability Law Firm's appeal, Prudential overturned their previous decisions and paid all the outstanding long-term disability benefits immediately."

Sales Clerk - Ellicott City, MD
Failed Cervical Fusion Syndrome
"A sales clerk with a popular department store enjoyed her career of helping people look and feel better. Unfortunately, she began developing severe pain in her neck that radiated into her shoulders, down to her hands. After several treatments with the doctors and an MRI scan, it was discovered that she needed fusion surgery in her neck. Her doctors performed the surgery, which eliminated the pain for a period of time but, the pain eventually returned. An MRI scan revealed that she needed additional surgery to further repair the compromised discs in her neck. Despite a second surgery the pain persisted and her doctors eventually diagnosed her with failed cervical syndrome, which happens to a small percentage of patients who undergo spinal surgery. She applied for and received disability for several years as she attempted to resolve her neck condition.
Unfortunately, without any warning, the disability carrier suddenly issued a denial letter stating she was no longer disabled, and the much-needed disability checks stopped coming. She tried to work with her doctors to present enough evidence to show that she continued to be disabled, but the insurance company would not reverse its decision.
Out of options, she approached Fields Disability, and our attorneys immediately began working with medical providers to obtain the necessary supportive reports, assembled medical records, and filed a lawsuit to reverse the wrongful denial of benefits. After a complete and thorough review, the disability carrier reversed its decision and restored the disability payments with back-pay. She was emotional and overjoyed upon discovering she would now have the means to pay her bills and take care of her family."

Personal Banker - Appleton, WI
Fibromyalgia, Depression
"Our client was a Personal Banker and became disabled after he developed severe fibromyalgia and depression. He was unable to work on a consistent basis due to flare-ups. His doctor recommended that he leave work indefinitely. He submitted a claim to his long-term disability insurer. The insurer paid his claim for the entire Own Occupation period of the policy, but when the definition changed to Any Occupation, the insurer denied continuing benefits. The insurance company said the man was able to return to work at a number of jobs. Unsure what to do, he found Fields Disability in an internet search. We advised our new client of his rights and determined we would sue the insurance company in federal court. Using doctor support contained in the file, we were able to negotiate a substantial settlement for our client."

Account Executive - Richland, WA
Crohn's Disease
"A 61-year-old woman who formerly worked as an Account Executive for a large broadcasting company where her job duties included selling commercial airtime to businesses. She ceased work due to a severe and debilitating case of Crohn's disease, which required her, on several occasions, to be taken by ambulance and Life Flighted to the hospital. In fact, her condition resulted in removal of 4 feet of her small intestine and multiple ruptures in what remained of her intestine. Given her condition and its debilitating symptoms, she could not continue in the fast-paced environment of an Account Executive and had to leave her job.
She applied for disability, but the disability carrier denied her claim alleging Crohn's could not cause the kind of disability she claimed. Her doctors were upset and provided reports stating she was entirely disabled, but the disability carrier would not budge. She hired Fields Disability to help her with her claim. Fields attorneys filed a lawsuit and, after a few brief months of litigation, settled the case on very favorable terms."
OUR STRENGTH ON YOUR CASE®
SETTLEMENTS AND RECOVERIES IN ALL CASES DEPEND ON SPECIFIC FACTUAL AND LEGAL CIRCUMSTANCES WHICH ARE UNIQUE TO EACH CLIENT'S CASE. PAST CASE RESULTS ARE NOT A GUARANTEE OR PREDICTION OF SIMILAR RESULTS IN FUTURE CASES WHICH THE FIELDS LAW FIRM AND ITS LAWYERS MAY UNDERTAKE.