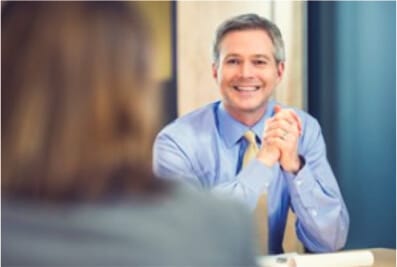 What sets us apart:
Fields Disability has a proven track record of winning. When you are disabled and unable to work, the law firm you hire can make all the difference in whether you will win your case.
See what our clients say about us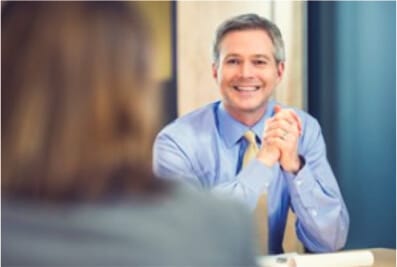 Insurance companies are not named in our lawsuit results due to confidentiality agreements. Please contact us for more information regarding our litigation experience with specific disability insurance companies
Here are just a few of our lawsuit wins for our clients around the United States.

Investigator/Sergeant - Graniteville, VT
Chronic Migraines, Headaches, Traumatic Brain Injury, Behavioral Disturbance, Affective Mood Liability, COPD, Vision Deficits, Osteoarthritis
"Our client suffered from unpredictable chronic migraines that require her to go into a dark room three to four times a week. In addition to physically taking her out of an environment in which she can perform any job duties, these migraines also affect her mental capacity and ability. She was approved for long-term disability benefits for 14 years until her insurance provider terminated these benefits. After this termination, the client reached out to the Fields Disability Team to help her with the next steps in the process.
The Fields Disability attorneys quickly drafted an appeal that pointed to the long history of our client's condition. We pointed out every doctor that had agreed that our client was totally disabled from working in any occupation, along with getting reports from several of them to prove our client could not work under any circumstances. Not only did the Fields attorneys use medical evidence to prove our client's case, but also letters from real people who had seen the client go into one of her migraine episodes. Ultimately, her insurer had no choice but to approve benefits following this appeal and the hard work put in by the Fields Disability team."

Concierge - Washington, DC
PTSD
"A concierge from Washington, D.C. was assaulted by a coworker, however the coworker kept his job with the company and moved to a management role. Because of her trauma, the concierge experienced severe PTSD which was understandably exacerbated by returning to work. She applied for short-term disability through her employer's insurance plan, but the insurer denied her application and said that she did not have psychiatric impairment serious enough to restrict her from returning to work.
She was furious that the insurance company, bitter with her employer, and worried for her lost income so she called Fields Disability for help. Our team obtained the claim file from the insurance company and found that the insurer overlooked key records. Fields attorneys obtained updated expert opinions from our client's doctors and drafted a strong appeal to the insurance company. The insurance company changed their mind and our client received a lump-sum payment for back-pay and ongoing monthly benefits. Our client was pleased with the result, and happy to be through fighting with her insurance company."

Administrative Coordinator - Rolla, KS
Multiple Sclerosis, Short Term Memory Loss, Cognitive Issues
"A woman had worked as an Administrative Coordinator for many years before being diagnosed with Multiple Sclerosis. She fought the disease for several more years, before she began noticing other symptoms which included short term memory loss and cognitive dysfunction. Being forced out of work due to the symptoms of her MS, she applied for long-term disability benefits. Unfortunately, she was denied by the insurance company. She partnered with Fields Disability in order to appeal the insurer's denial of her benefit application.
The Fields team began gathering information to support her case, including updated medical records, a narrative report from her treating neurologist, letters of support from her primary care physician, and a vocational evaluation by a third party expert. Confronted by a significant amount of supportive documentation, the insurer quickly overturned their denial of our client's benefits. Our client soon received a check in the mail for the backpay she was owed, and her ongoing benefits were subsequently reinstated."

Nurse - Goldsboro, NC
Degenerative Disc Disease, Migraines, Spondylosis, Radiculopathy, Fibromyalgia, Chronic Neck Pain, Sleep Impairment
"Our client came to the Fields Disability Team seeking help through her appeals process after her insurer discontinued her long-term disability benefits. She suffered from chronic migraines, chronic neck pain, degenerative disc disease, sleep impairment, and fibromyalgia. As a nurse, these symptoms made it impossible to work. The client's doctors were supportive of her disability and her outright inability to work in her condition. Our attorneys pointed to details in her medical records that supported this conclusion in our first appeal. The client's insurer somehow could not accept the obvious and noted in its denial letter that the medical evidence did not support disability.
Our client was frustrated and confused, but our team did not give up. Our attorneys gathered multiple reports from our client's treating physicians to support her second appeal. We also acknowledged that the client had been awarded Social Security Disability benefits, pointing out that her long-term disability insurance carrier seemed to be the only one that did not support her disability. The insurer finally approved our client's long-term benefits following the second appeal. Our client was so happy with her results and the work the Fields Disability Team performed on her case."

Refrigeration Mechanic - Mayhill, NM
Vertigo, Balance Issues
"A refrigeration mechanic left work when he started to experience severe vertigo and dizziness. He submitted a claim for disability benefits to his insurance company, Lincoln Financial Group. Lincoln denied his claim stating the medical records did not support an inability to perform the duties of our client's own occupation. Our client was shocked because his symptoms precluded him from even being stead on his feet. He could not lift up to one hundred pounds as his job required.
The Fields Disability attorneys filed an appeal in support of disability benefits for our client. We argued that the symptoms he experienced would render the performance of his heavy-duty job impossible. Lincoln briefly reviewed the appeal and medical information our attorneys provided and overturned their denial."
OUR STRENGTH ON YOUR CASE®
SETTLEMENTS AND RECOVERIES IN ALL CASES DEPEND ON SPECIFIC FACTUAL AND LEGAL CIRCUMSTANCES WHICH ARE UNIQUE TO EACH CLIENT'S CASE. PAST CASE RESULTS ARE NOT A GUARANTEE OR PREDICTION OF SIMILAR RESULTS IN FUTURE CASES WHICH THE FIELDS LAW FIRM AND ITS LAWYERS MAY UNDERTAKE.