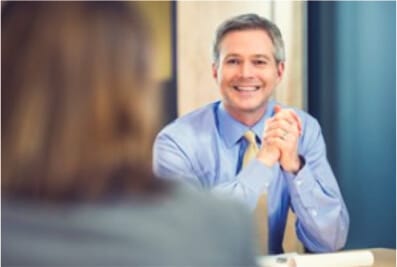 What sets us apart:
Fields Disability has a proven track record of winning. When you are disabled and unable to work, the law firm you hire can make all the difference in whether you will win your case.
See what our clients say about us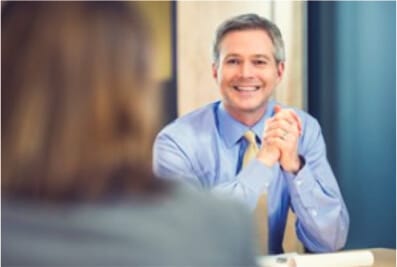 Insurance companies are not named in our lawsuit results due to confidentiality agreements. Please contact us for more information regarding our litigation experience with specific disability insurance companies
Here are just a few of our lawsuit wins for our clients around the United States.

Security Supervisor - Craig, CO
Status Post 13 Spinal Surgeries
"Over the period of several years, a Security Supervisor from Colorado underwent 13 surgeries on his spine. He was unable to work during that time and was approved for long-term disability benefits. After two years, the insurance company abruptly terminated his benefits, claiming that based on their independent medical exam and his recent medical records, he was able to return to work in alternate occupations like a Gate Guard or Timekeeper.
Uncertain what to do to resolve the situation, he retained Fields Disability to appeal his denial. The Fields attorneys began gathering updated medical documentation to support their appeal and wrote an appeal critical of the insurer's denial reasoning. Upon consideration of the appeal, the insurer overturned their prior determination and reinstated his long-term benefits, including sending him a check in the mail for his back payments."

Registered Nurse - Birmingham, AL
Left Knee Surgery, Degenerative Disc Disease, Osteoarthritis
"A Registered Nurse from Alabama gradually developed degenerative osteoarthrosis in her back and knees, forcing her to leave work as a result. She applied for long-term disability benefits, but was denied by her insurer. The insurance company claimed that, based on her recent medical records, she was capable of returning to her Own Occupation. The nurse retained fields Disability to file her administrative appeal.
The Fields attorneys put together a lengthy appeal of the insurer's decision, including having our client undergo a vocational exam. However, the insurer maintained their denial of her benefits. The Fields attorneys then filed a lawsuit against the insurer. After months of litigation the insurer finally asked to participate in a mediation. The Fields attorneys agreed to have a neutral federal judge mediate the case, and were then able to negotiate a favorable settlement for our client."

Semi-Truck Driver - Fultondale, AL
Chronic Body Jerks, Memory Loss, Blurred and Wandering Vision, Chronic Migraines, Confusion, Tinnitus, Syncope, Dizziness, Vertigo
"A semi-truck driver from Alabama developed a wide range of neurological symptoms after an episode where he blacked out while driving. He suffered several blackouts after the initial onset, and was unable to continue working as a truck driver. He applied for long-term disability benefits and was approved. However, several months later, the insurance company terminated his benefits claiming he was no longer disabled.
He signed up with Fields Disability to represent him in his administrative appeal. The Fields attorneys gathered updated medical records from all his treating providers and wrote a detailed appeal of the insurer's decision. Unfortunately the insurance company upheld their prior decision upon review. The Fields team then sued the insurer in federal court over their denial of benefits. As the law suit began to gather momentum, the insurer came to the bargaining table, and the Fields attorneys were able to secure our client a favorable and sizable settlement of his claims."

Truck Driver - Dover, DE
Subarombo Phlebitis Arachnoid Hemorrhage, Bilateral Vestibular Function Disorder, Migraines, Atypical Headaches, Memory Loss, Cervicalgia, Occipital Neuralgia, Thrombophlebitis
"Our client applied for and received long-term disability benefits from an insurance company provided by his employer, after suffering a serious and disabling stroke. The insurer paid benefits for two years, until the definition of disability switched from Own Occupation to Any Occupation. Our client's benefits were terminated, because one of the insurer's doctors claimed he could work a sedentary job, even though that doctor had never met our client. Unsure what to do next, she reached out to the Fields Disability team.
The Fields attorneys gathered updated medical records and received support from our client's own treating doctors. The evidence gathered could not be dismissed by the insurer. It wasn't long after the Fields attorneys submitted the appeal, that our client's long-term disability benefits were restored."

Site Manager - Orange, MA
Chronic Neck Pain Post Fusion Surgery, Anxiety, Depression, Trigger Finger
"A Site Manager from Massachusetts was suffering from chronic neck pain post fusion surgery, anxiety, depression, and trigger finger. She was removed from work by her treating physicians and applied for long-Term disability benefits through her employer's plan with Unum. However, Unum denied the claim asserting only some of our client's conditions were covered under the policy and that based upon its review those conditions were not disabling. She turned to Fields Disability for help.
The attorneys at Fields reviewed her policy, gathered medical evidence in the forms of records and opinions from her treating providers, and gathered evidence from her prior Social Security Disability file. Our team drafted an appeal pointing out that all of our client's conditions were covered under the terms of the plan and, based upon the substantial evidence, these conditions precluded her from performing her Own Occupation. After receiving our appeal Unum reversed its denial, paid our client her backpay, and started paying her monthly benefits."
OUR STRENGTH ON YOUR CASE®
SETTLEMENTS AND RECOVERIES IN ALL CASES DEPEND ON SPECIFIC FACTUAL AND LEGAL CIRCUMSTANCES WHICH ARE UNIQUE TO EACH CLIENT'S CASE. PAST CASE RESULTS ARE NOT A GUARANTEE OR PREDICTION OF SIMILAR RESULTS IN FUTURE CASES WHICH THE FIELDS LAW FIRM AND ITS LAWYERS MAY UNDERTAKE.