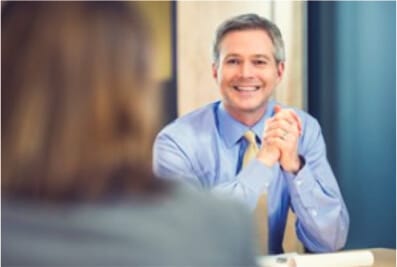 What sets us apart:
Fields Disability has a proven track record of winning. When you are disabled and unable to work, the law firm you hire can make all the difference in whether you will win your case.
See what our clients say about us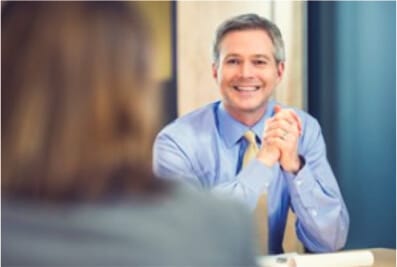 Insurance companies are not named in our lawsuit results due to confidentiality agreements. Please contact us for more information regarding our litigation experience with specific disability insurance companies
Here are just a few of our lawsuit wins for our clients around the United States.

Store Manager - Butte, MT
Cushing's Disease, Asthma
"Our client worked for a number of years as a store manager for a large national retailer. She developed severe respiratory difficulties and Cushing's disease, and filed a claim for long term disability benefits. She received benefits for approximately one year, when Liberty suddenly told our client her condition had improved enough to allow her to return to work at a number of desk jobs.
The woman submitted an appeal, but during the review process she became increasingly skeptical that Liberty wasn't handling the claim fairly. She found Fields Disability after searching for help online. Our attorneys collaborated with the woman to quickly collect medical records and narrative reports. After reviewing the medical records, our attorneys referred the woman to a functional capacity evaluation. Just a few weeks after the woman hired Fields Disability, our attorneys submitted the medical records, report, and evaluation to the insurance company along with a memorandum outlining our client's legal rights under the statute governing the policy. After a brief review, Liberty reversed its decision to deny benefits and started paying our client's claim."

Quality Control Supervisor - Milan, IN
Anxiety, Depression, Bipolar II
"Our client worked as a quality control manager for many years prior to becoming disabled due to severe anxiety, depression and bipolar symptoms. After several months of mental health treatment, his doctors recommended he leave work to focus on treatment. His long-term disability insurance company fought his claim from the very beginning, claiming that the man was able to perform his job.
The man hired Fields Disability to sue the insurance company. The insurance company initially tried to settle the case against the man for a very small amount of money. After several rounds of negotiation, the insurance agreed to pay the man a large portion of the benefits he was owed throughout the life of his claim. Our client was very happy with the representation he received and glad he chose Fields Disability."

Pilot - Loganville, GA
Back Pain, Complications from Fusion Surgery
"A pilot from Georgia had back surgery, but never fully recovered. He had ongoing back and neck pain that made sitting for long periods of time painful. His symptoms caused him to stop working. He received long-term disability benefits through his employer's insurance plan for about a year and a half, but then the insurance company stopped paying because he no longer fit their definition of "disabled." The pilot appealed the decision to no avail.
Still unable to work, he called Fields Disability for help. The attorneys at Fields Disability reviewed the claim denial and found that our client had a good case. Our support team reached out to the insurer for all of the claim documents so evidence could be gathered for a lawsuit. During preparation for the lawsuit, our attorneys negotiated a generous lump-sum settlement. Our client was pleased to receive his settlement check, and was happy with how Fields Disability quickly resolved his disability claim."

Electrical Assembler - Albuquerque, NM
Lumbosacral Radiculopathy, Anxiety, Crohn's Colitis, Syncopal Episodes
"Our client worked as an electrical assembler in New Mexico prior to becoming disabled in the early 2000s. She submitted a claim to Cigna, her long-term disability insurer. They paid her for almost two decades, when suddenly and without warning they denied the claim. Cigna stated the woman was able to return to gainful employment.
Not sure what he should do, she found Fields Disability. Her attorney requested a detailed narrative report from the primary care provider. The report and additional medical evidence was submitted with a memorandum of law arguing our client's case. The insurance company reversed their decision and paid all past-due benefits. The woman was thankful for the hard work of Fields Disability and the favorable decision."

Associate Coordinator - Reno, NV
Lumbar Neuropathy
"A 56-year-old client who worked in a highly physically demanding job suffered from degenerative disc disease which resulted in lumbar neuropathy which, at times, was very debilitating. Actually, his doctors imposed fairly lax restrictions, but as the pain increased, imposed restrictions and limitations, particularly with sitting, walking, standing, bending, pushing pulling and reaching, to name a few, which rendered him disabled and unable to work. He applied for disability, which was granted but only temporarily, when the insurance carrier told him he should be able to return to work and discontinued benefits.
On his own, he tried to persuade the disability carrier to change his decision and grant him the much-needed disability benefits, while he went through physical therapy and treatment with the hopes of returning to the workforce. The disability carrier refused, and he hired Fields Disability who obtained the necessary medical support to force the disability carrier to reverse its position. "
OUR STRENGTH ON YOUR CASE®
SETTLEMENTS AND RECOVERIES IN ALL CASES DEPEND ON SPECIFIC FACTUAL AND LEGAL CIRCUMSTANCES WHICH ARE UNIQUE TO EACH CLIENT'S CASE. PAST CASE RESULTS ARE NOT A GUARANTEE OR PREDICTION OF SIMILAR RESULTS IN FUTURE CASES WHICH THE FIELDS LAW FIRM AND ITS LAWYERS MAY UNDERTAKE.